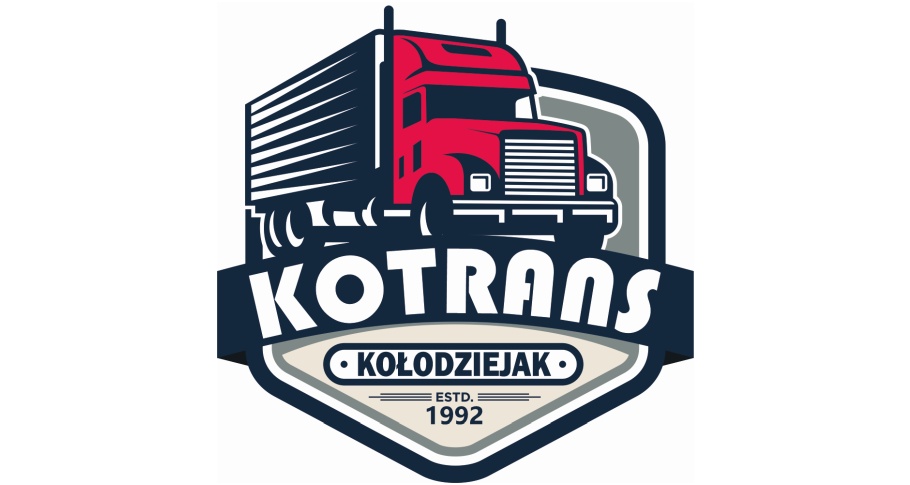 About Us
Kotrans Kołodziejak Sp.j.
Welcome to the website of Kotrans Kołodziejak
We are a valued and experienced company specialising in comprehensive transport, forwarding and maintenance services. We have been operating on the market since 1992, gaining the trust of our customers during this time thanks to the professionalism and efficiency of our operations.
Our offer includes:
International and national transport
International and national forwarding
Repairs and servicing of trucks
Warehousing services
Why choose Kotrans Kołodziejak?
Experience and tradition - we have been operating in the transport market for over three decades, gaining valuable experience and understanding the specifics of the industry.
Professionalism - Our crew consists of qualified and committed professionals for whom customer satisfaction is a priority.
Modern fleet - We have modern vehicles that are regularly serviced and inspected to ensure the highest quality of service.
Individual approach - we understand that every customer has different needs and requirements, so we tailor our services to your expectations.
If you are looking for a reliable partner to work with in the field of transport, forwarding, servicing or warehousing, Kotrans Kołodziejak is the best choice. Contact us today and our specialists will answer all your questions and prepare an individual offer tailored to your needs.
We look forward to working with you!